Overview
PTZ camera systems include controls for spinning left-to-right, tilting up and down, and zooming in and out of a scene. Depending on the camera or software, they also automatically track motion-triggered activities or conform to a predefined schedule. With up to 43x optical zoom while shooting at 60fps, these cameras guarantee smooth video playback for churches, conferences, surveillance, and other use cases.
Reliable Subject Focus and Tracking
You can mount your unit wherever you want and it will follow people's movements.
Thanks to the PTZ camera system's split-second panning and up to 120 degrees tilt, you will get more images in your shot, ensuring you don't miss any crucial details.
For monitoring large areas, a rotating lens with directional and zoom capabilities is an excellent option.
Sensitive Safety Alarm Triggers
These cameras use hair-trigger alarms to keep you safe.
The motion monitors, glass break detectors, and door contact alarms notify you of an intruder while scaring them off at the same time.
You can even link your camera with other devices to keep an eye on your property when you are away.
Optimal Performance in Any Scenario
Our units can withstand harsh weather thanks to the waterproof outer casing.
These metal housings are also shatter-resistant, so you can mount the camera high up to get an even wider field of view.
And whether shooting in low light or on a sunny day, the PTZ camera system adjusts between low and high beams to illuminate subjects.
What is a PTZ Camera System?
in Numbers
Pan
---
The quick rotational movement to capture details from every angle
Tilt
---
Wide-range slant to capture images above and below standard PTZ camera systems' fields of view
Optical Zoom
---
Clear image reproduction for subjects up to 1000 feet away
FPS
---
Guarantees buttery-smooth playback for your viewing pleasure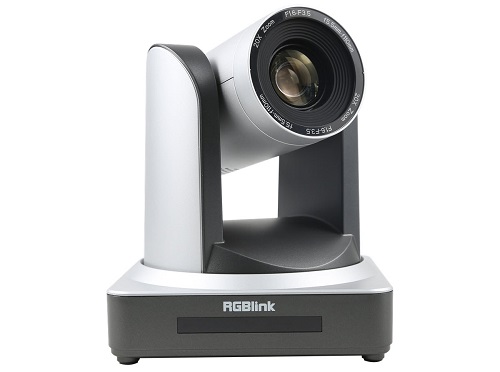 01
---
Zoom
The PTZ camera system supports high-powered optical zoom, which helps capture objects far away. With up to 43x magnification, you can record footage of distant subjects without them spotting you, making the cameras excellent for surveillance.
02
---
Resolution
With powerful lenses producing up to 4K resolution from the 5-megapixel cameras, you can expect clear footage even after zooming. That way, you won't miss details when reviewing the camera's videos.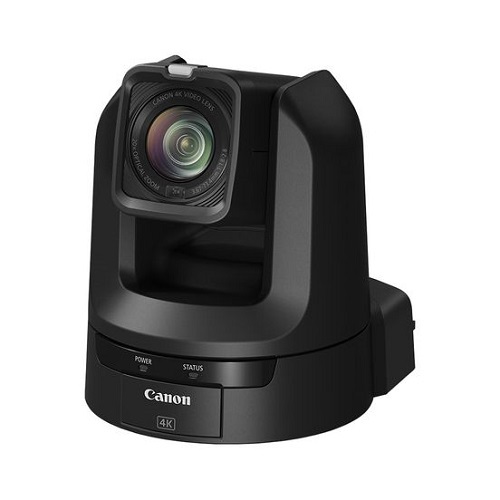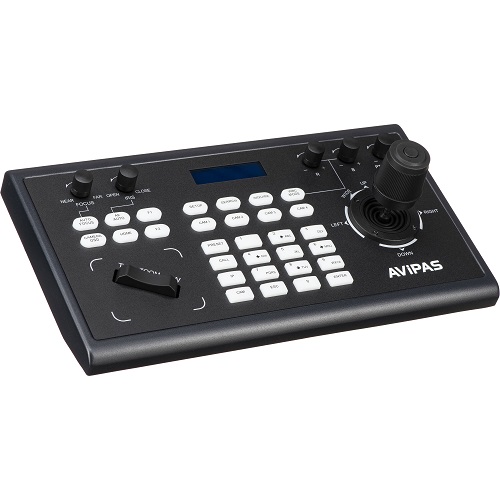 03
---
Control
You can manually or remotely control your PTZ cameras to capture events and monitor subjects. Thanks to the app and remotes, you have total command of the PTZ system without having to travel onsite.
PTZ Camera Guide
---
If you need help with choosing a suitable PTZ camera, our guide on the best PTZ camera system has all the details to get you started and ensure you get value for your money.
Industries Using PTZ Camera Systems
What to Expect From PTZ Cameras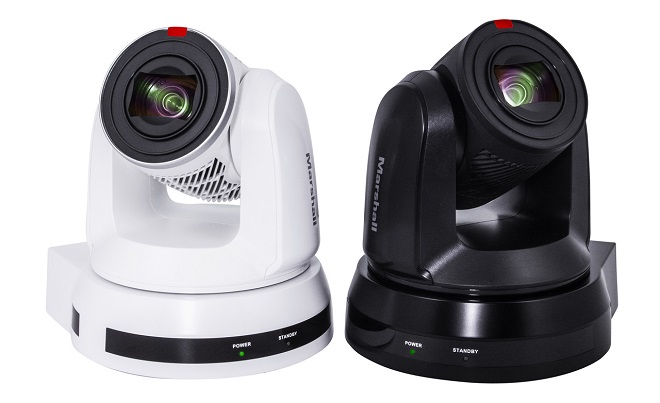 RS-232 (through VISCA) and UVC (with a USB connection) are the most common control methods for PTZ cameras. But if you are more familiar with the IP control system, rest assured of a user-friendly way to find your camera's IP address and connect to your system and network.
Each camera is assigned a static IP address or DHCP after being linked to the network. You can only use the advanced controls and settings of the 4K PTZ security camera system after logging in. But once you have set up the camera, you can also use joysticks, UVC, or a remote controller to pan, tilt, and zoom during recording.
Audio and video streaming over IP come with any PTZ surveillance camera system linked to the Internet through an IP network. Log into the camera's GUI interface using any web browser to configure RTSP or RTMP streaming. You can record audio alongside your video by connecting a microphone to the 3.5 mm auxiliary input.
You can set up the PTZ camera system for dual video outputs to serve complex workflows. Each camera unit can send up to two simultaneous video streams through SDI, USB 3.0, HDMI, and IP streaming. With this feature, you can broadcast high-quality footage live on Facebook and your private stream, or on any two social platforms you choose.
The IR Remote of the Pan tilt zoom camera system allows for wireless control. The remote uses two AAA batteries and has all the control buttons you need to operate up to four PTZ systems. Pan, tilt, zoom, presets, focus, backlight, and menu buttons are all supported.
Depending on any physical barriers, the remote can operate a camera from up to 30 feet away utilizing IR signals. By tapping the "setting" button and selecting a number, you may set for a PTZ preset. Click the number button you specified on the IR remote to do the PTZ preset.
5
Options and Constraints for Cabling
3G SDI, HDMI, USB 3.0, and IP Streaming are some video outputs available on the PTZ broadcast camera system. However, note that the length of the video cable may introduce some restrictions. Longer distances (up to 1,000 feet) are better with 3G SDI cabling.
You can extend the IP streaming network cabling to 328 feet. In contrast, HDMI cabling may span lengths of up to 50 feet without additional wiring; however, CVBS cabling's restrictions heavily rely on the cable's quality.